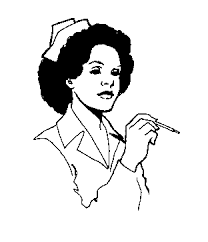 "2021-2022 New Childcare and School Vaccine Requirements per DHEC"
Link: https://scdhec.gov/health/vaccinations/childcare-school-vaccine-requirements

* K-12 Schools Interim Guidance for Management of COVID-19 cases
Link: https://scdhec.gov/sites/default/files/media/document/2021.2022-School-Guidance-Booklet-09.10.21.pdf
* Vision Screening offered through The Lions Club AND Dental Screening through Dental Access Carolina will be offered this school year. PARENTS HAVE THE OPPORTUNITY TO OPT OUT OF ANY SCREENINGS. Dates will be announced on the Lead Academy LIVE FEED
REMINDER: WE NO LONGER PROVIDE ANY OVER -THE-COUNTER MEDICATIONS. (any medication you can buy without a prescription or OTC) "ANY OTC MEDICATIONS WILL NEED A "NON-PRESCRIPTION FORM" (form is on the website or obtained from the school nurse) FILLED OUT BY THE PARENT AND BOTH MEDICATION AND FORM IS TO BE RETURNED TO THE SCHOOL NURSE BY AN ADULT .
The COVID Pandemic has caused us all lots of STRESS AND ANXIETY, so to help restore and maintain calmness, here are a few tips to try…….
. Take time to unwind – do activities that you enjoy! Smile
. Take care of your body – make the healthiest food choice available, try deep breathing during your day and get your rest
. Take breaks from watching TV, and other electronic devices, social medial
. Contact friends and family you have not spoken to for awhile
. Try and maintain a consistent schedule, it helps with keeping some sense of normalcy
COMMUNITY RESOURCES
FREE ANTIBIOTICS………Publix Pharmacy is offering the following antibiotics free of charge (with a physician's order) Amoxicillin, Ampicillin, Penicillin VK and Bactrim. Please check with your local store if more information is needed.
>FREE MEDICAL CLINIC 600 Arlington Avenue Greenville, (864-232-1470)
>HEALTH DEPARTMENT (Greenville Co) – Immunization, Birth Certificate and Clinical Services,
200 University Ridge, (864)282-4100