In the Art program at Lead Academy, students gain experience in a variety of different media and art forms. They will strengthen their artistic abilities while learning how the creative process works and cultivating a good work ethic. Students will also learn how to use the elements and principles of art and design, how to talk about their artwork, and how to give helpful and specific feedback to others. At times, content instruction in Art and core academic subjects are combined, to support cross-curricular studies in each grade level.
This year, Art students are experiencing a variety of different materials and concepts, while also having fun! Middle school fiber arts has enjoyed learning to sew pillows, weave handbags and make functional hand puppets. Drawing class has learned a variety of different skills to increase their confidence in drawing, such as how to draw a realistic human face, one point perspective, and applying value to drawings to create form.
Elementary school students have also had fun learning about different ways to make art. Kindergarten students created an almost life-sized self portrait from paper, and learned the value of drafts when creating landscape drawings. First grade has studied the painting "Starry Night" and created an oil pastel drawing inspired by it. Second grade got messy creating paper mache dinosaurs, and third grade has learned how to realistically represent a frog using various drawing techniques. We have had a great time in Art so far, and there are many more fun projects yet to come!
The pictures below are from our Expedition Showcase that combined content instruction with visual arts in the study of the Harlem Renaissance. Click the icons to view a larger picture.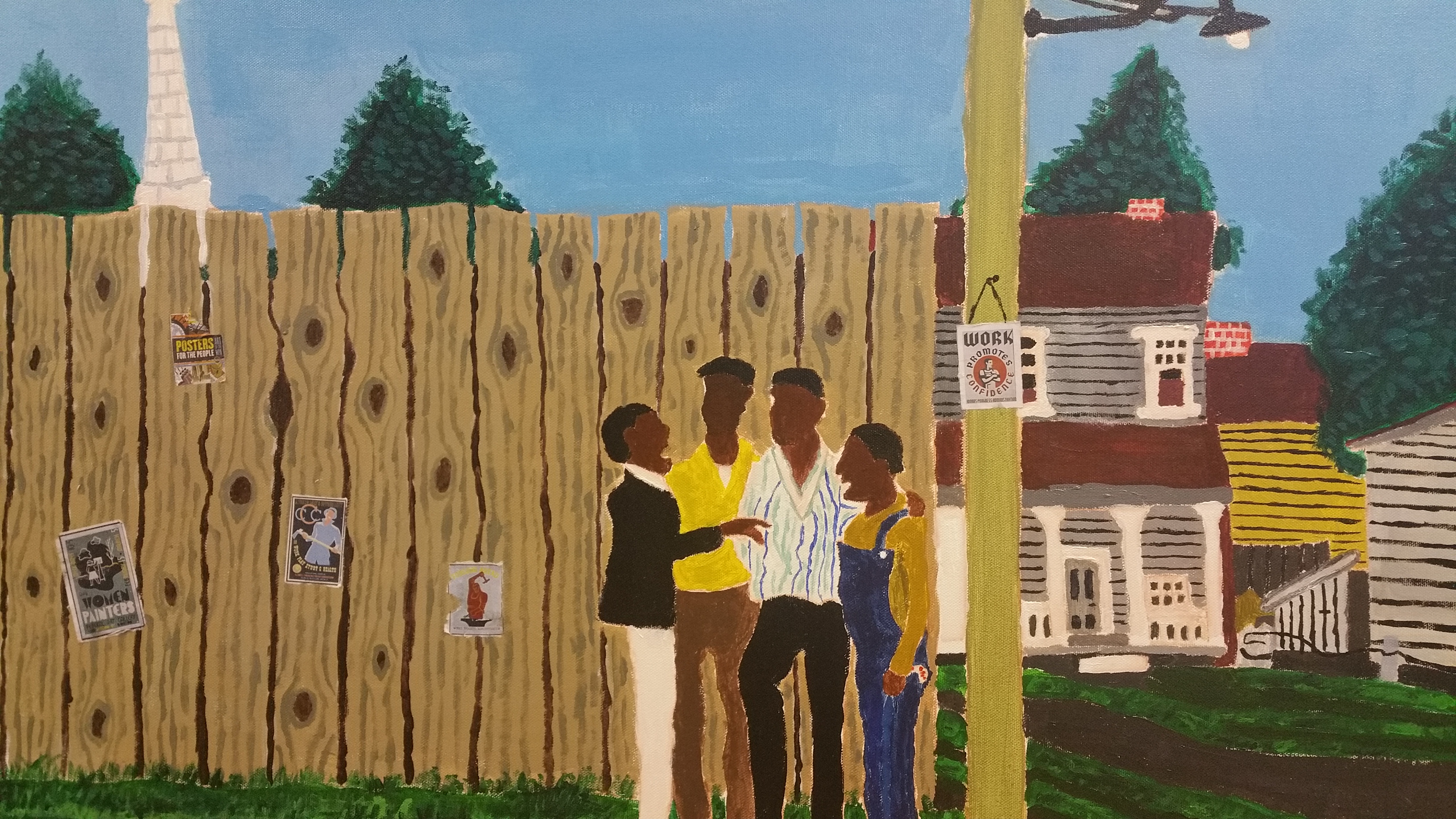 Dak Blagburn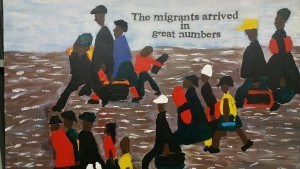 Daniel Giraldo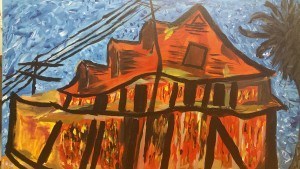 Logan Carson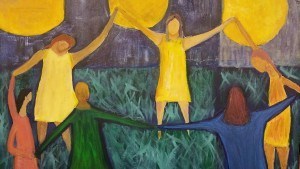 Jadaun Williams